Information about the 2022 Summer Scholarship will be announced in the Spring of 2022
The Babylon Chorale is excited to present their 2nd annual Summer Scholarship Award for high school singers. One high school student will be chosen through an online audition process to perform a solo of their choice at the Chorale's June concert.
The winner will be awarded a $1,000 scholarship to attend a summer program of his/her choice. In addition his/her name will be featured in our June Concert program, and will be listed on our website. The winner will be invited to perform the same piece submitted for the application at the Chorale's June concert. An accompanist will be provided for the performance, if needed.
Applications are open to students in grades 9 – 12. To apply, simply fill out the form below.
Your YouTube link should lead us to a video recording of your performance of a single song (art song, aria, or musical theater piece) with a live piano accompaniment. Please keep your video submission under seven minutes. You will receive an email confirmation as an applicant within 24 hours of your submission.
Previous winner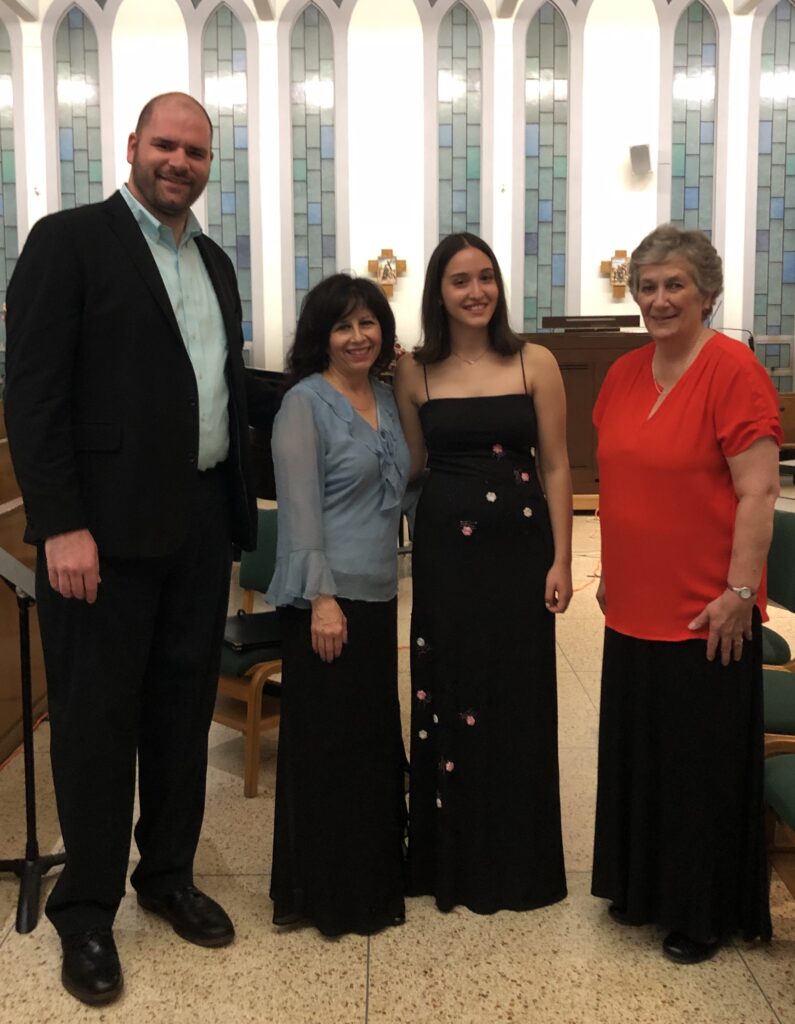 2019 – Rachel Schlesinger
Our inaugural winner, Rachel Schlesinger, performed "Ah! Mio cor" from Alcina by G.F. Handel.

Pictured (L to R): Artistic Director & Conductor Jared Berry, President Kim Montana, Rachel Schlesinger, Scholarship Committee Chair Virginia Dowd